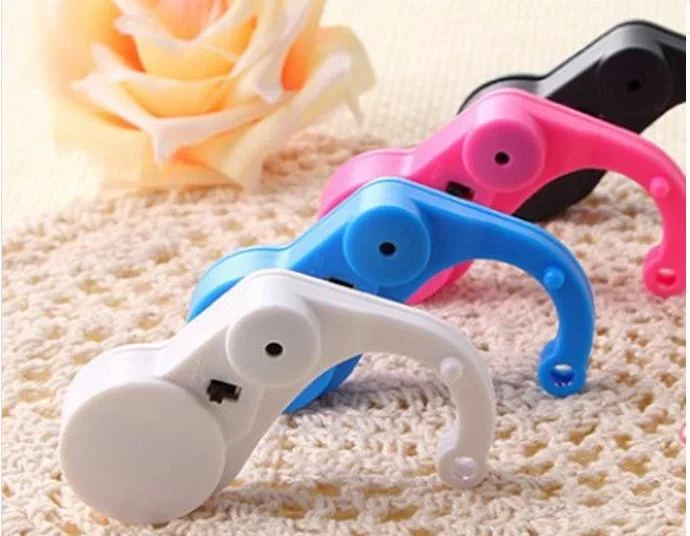 Free Smaple Mini Security Personal Driver Wake-up Alarm
Overview
The Anti sleep alarm works on the principle of electronic balance and does not interfere with normal movements in the car. The alarm sounds only when the driver's head falls forward in drowsiness, simple but effective.
How does it work
Turn the power on, and wear it on right or left ear. It emitts Bi-Bi alert when driver tends to fall asleep with his head lowered; there is no sounds emitted when driver keeps normal driving status with eyes looking forward.
Features
* Brand new anti-sleep alarm for drivers!
* Perfect for anyone who needs to keep alert on duty, like drivers, guards, machine operators, heavy equipment handlers, night-shift personnel and even students
* Works on the study of human body balance
* Powered by 1 x LR44 button cell battery (included)
* Retail packing
What's Included
* Drive Alert Master
* 1 x LR44 button cell Battery (installed)
Picture
Other Models for Anti Sleepy Alarm for Driver
Notes
* 1. There is no Alarm when the driver keeps normal driving status with eyes looking forward
* 2. Ergonomic Design and comfortable feeling rubber
* 3. Lightweight and fits comfortably behind either ear
* 4. Easy way to stay awake - no need for caffein or pharmaceuticals
About Us
HaiWang is dedicated to design and manufacture electronic components, PIR sensor&lens, IC, sensor module, LDR/CDS and OEM products like LED bike light, driver wake up alarm, personal alarm, card magnifier and so on. Our business area covers United States, Europe, Latin America, Africa and Southeast Asia. We have won good reputation from our customers for 10 years. If you are interested in our products, warmly welcome to contact us.